Proprietary Investment Philosophy
We have honed a specific philosophy based on investing in what we believe are Exceptional Growth Companies (EGCs) over the long term, and having the patience and tolerance to hold them as they transform their sustained revenue growth into increasing earnings.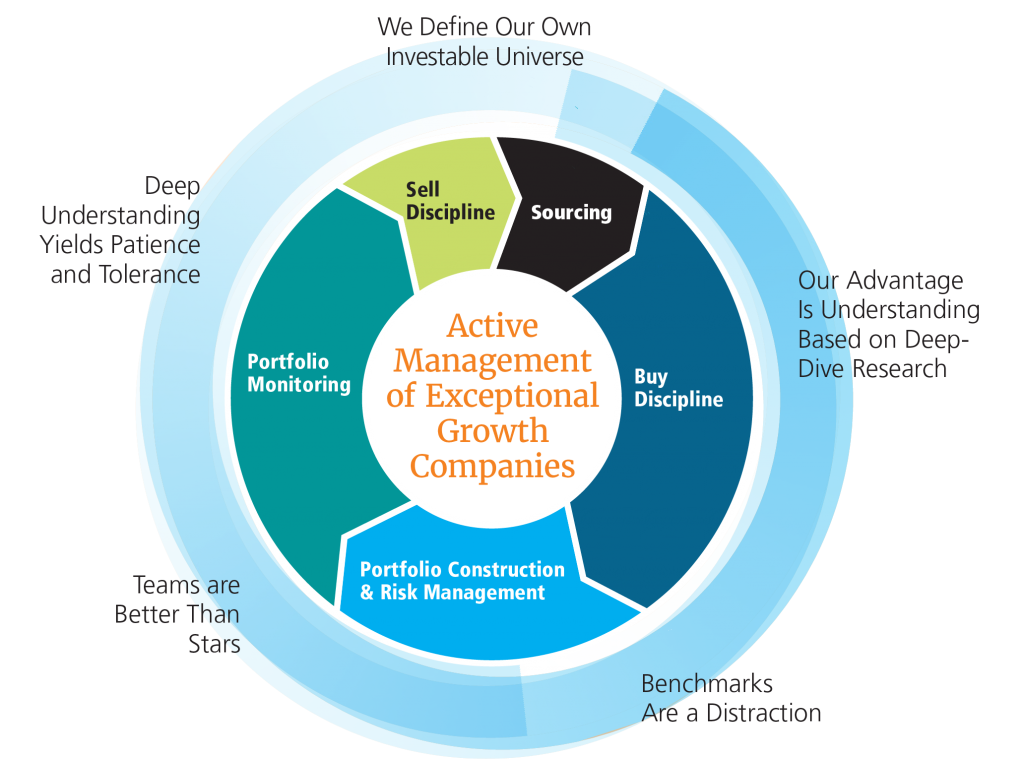 What is an Exceptional Growth Company (EGC)?
We believe that Exceptional Growth Companies are those that allow us to clearly see their paths to sustained long-term growth. They provide products and services customers cannot live without; they have business models other companies do not want to compete against; and they meet investment criteria that foster patience and tolerance. We have learned that by holding Exceptional Growth Companies for years or decades, we may sometimes generate outsized returns of multiples, as opposed to percentages, of invested capital.
Proprietary Investment Philosophy
Pursuit of Exceptional Growth Companies with return potential of multiples, not percentages
Early identification and deep-dive research
Benchmark-agnostic universe definition and portfolio management
Teams of generalist portfolio managers
Patience and tolerance to compound growth for years and decades